If you're a property owner in Texas, you probably pay your fair share in energy costs throughout the year. As an attic insulation contractor in DFW & Rockwall area, John's Roofing has a way for you to reduce your spending without compromising your comfort. By having us install a radiant barrier, you can significantly lower your utility costs without having to suffer through the sweltering summer months.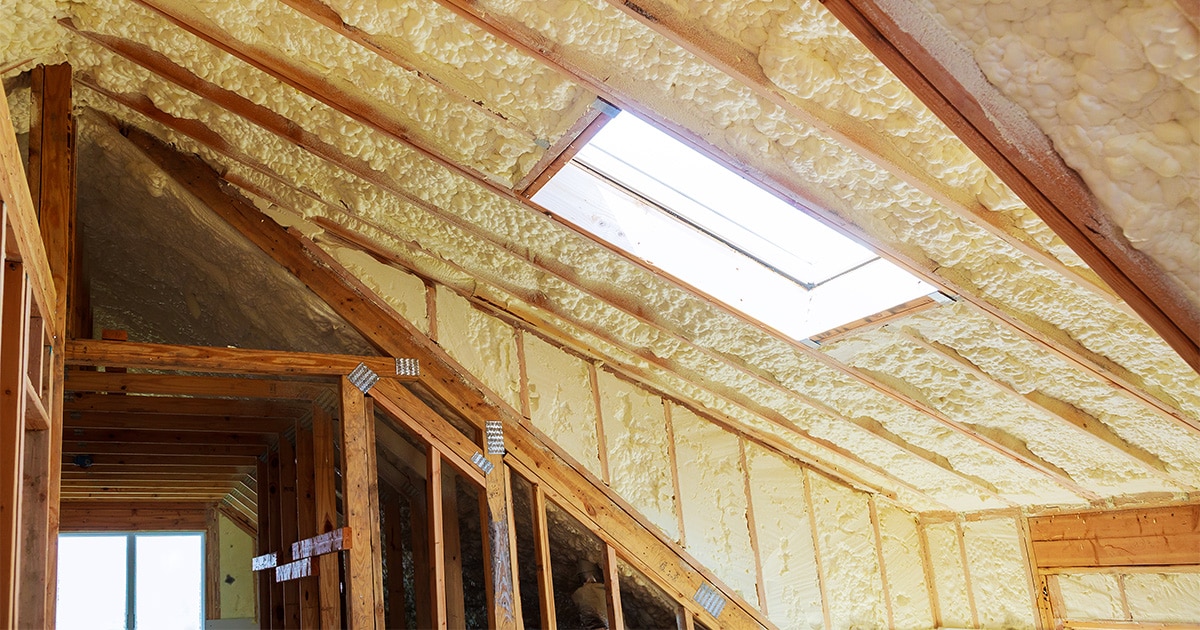 Radiant Barrier
A radiant barrier is a type of building product that reflects thermal radiation and reduces heat transfer. Since thermal energy is also transferred via conduction and convection, radiant barriers are often supplemented with thermal insulation products that slow down heat transfer via conduction or convection.
Radiant barrier reflects heat radiation (radiant heat), preventing transfer from one side to another due to a reflective, low emittance surface. In building applications, this surface is typically a very thin, mirror-like aluminum foil. The foil may be coated for resistance to the elements or for abrasion resistance. The radiant barrier may be one or two sided.
One sided radiant barrier may be attached to insulating materials, such as polyisocyanate, rigid foam, bubble insulation, or OSB. Radiant barrier sheathing, which is plywood or OSB board with foil adhered to one side, is often used in new homes, with the foil facing into the attic space. Additionally, reflective tape can be adhered to strips of radiant barrier to make it a contiguous vapor barrier, alternatively, radiant barrier can be perforated for vapor transmittance.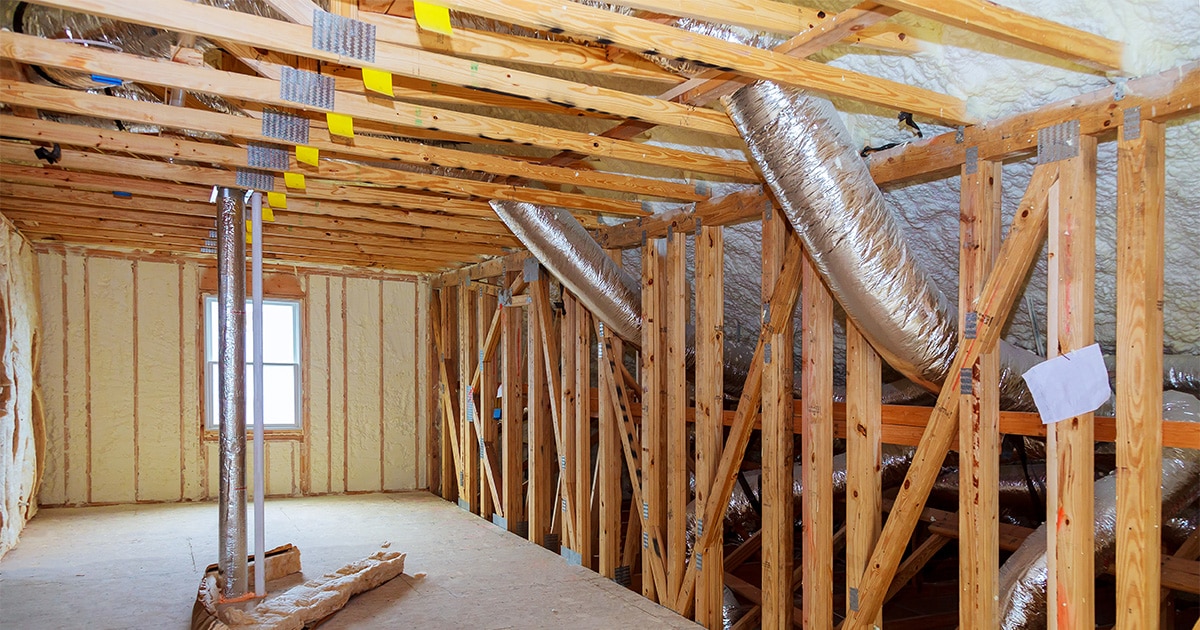 Attic Insulation Is a Wise Investment
Radiant barriers from our attic insulation work by reflecting heat away so that it takes less energy to keep your indoor space cool. By adding a radiant barrier, you'll be making a worthwhile investment in your home. And when you work with us, you'll also benefit from our:
Affordable service
Convenient scheduling
Courteous insulation contractors
Keep your interior cool for less with a radiant barrier from John's Roofing. The team at John's Roofing has over 20 years of experience in the roofing industry. We ensure quality installation with every job we take on. Call (469) 394-4386, or submit our online form for a free estimate today.
How Much Attic Insulation Do I Need?
If you think you're among the 90% of US homes that are under-insulated,1 performing a simple insulation inspection will help you determine your insulation needs. Having the correct amount of attic insulation can help you maintain a comfortable temperature throughout your home and help save money on your energy bills*—plus, prevent major issues like ice dams in the winter.
Inspecting Your Attic Insulation
First things first, you need to go up into your attic, inspect the condition of the insulation, and calculate the current level of insulation. Your attic should have a certain amount of insulation in it, and the recommended level of insulation for your attic is dependent on where you live.
If your insulation doesn't measure up and you need more, installation can be done as a weekend DIY project or you can call a professional installer to handle the job.
How Much Insulation Should You Install?
The amount of insulation recommended for your home will vary depending on a number of factors:
Where you live—Different climates require different insulation R-values. You will need a higher R-value of insulation if you live in Texas.
Your home's age—If your home is more than 10 year old, you likely need more insulation. There are many ways to retrofit a home with fiberglass and mineral wool insulation.
Hiring a Texas Attic Insulation Contractor
Once you've figured out your what types of insulation you need, and how much of it that's needed, it's most likely time to find the contractor who can handle the process.
Contact John's Roofing today. Our insulation contractor will be able to properly inspect your attic and decide the necessary steps to take for updating your home's insulation. You can consult with our contractors about what type of insulation to use, R-values, and many of the other components during the inspection.