DFW Residential Roofing Contractors
Trusted Residential Roofing Contractor in DFW Based in Rockwall, TX
John's Roofing offers a comprehensive range of residential roofing services to ensure your home will defend against various Texas weather conditions. No matter how big or small the task, our residential roofing contractor at John's Roofing will handle your project with professionalism and expertise.
John's Roofing retains specialists in a variety of residential roofing services, making us one of the most dynamic roofing companies in Dallas-Fort Worth. With decades of residential roofing contractor experience, we've learned to uphold the highest standards of craftsmanship and communication.  
Best Residential Roofing Contractor
John's Roofing has over 20 years of experience in handling roofing installations and roofing repairs of any scope. We deliver our roof installation on time and within the given budget.
Our customer testimonials prove our solid workmanship, excellent customer service, and premium materials.  Whether you're dealing with a simple leak or full-blown roofing emergency, we can help!
When you hire us, you can expect a strong knowledge base, responsive customer care and quality workmanship. Above all, we ensure a hassle-free process for you. From your initial consultation to the completion of your project, we'll handle all of the details and be respectful of your time and property. 
Our Residential Roofing Services
We are a team of residential roofing and gutter repair  contractors serving the DFW area and dedicated to your satisfaction.
Our roof contractors at John's Roofing have strived to provide quality roof installation for over 20 years.
No job is too big or too small. John's Roofing has all the tools required and premium materials to make roof repairs that'll last. 
We offer premium gutter cleaning, gutter installation, and gutter repair. Whatever the style, we've got you covered.
John's Roofing specializes in asphalt shingles roofing and can expertly recommend the best shingles roof installation for your property.
Tile roofing contractors at John's Roofing strive to provide quality work using premium materials within budget and deliver on time.
John's Roofing specializes in metal roofing that's custom-fabricated to meet the requirements of your residential & commercial property.
As an attic insulation contractor in DFW & Rockwall Area, John's Roofing has a way to reduce your spending without compromising your comfort.
Residential Roof Replacement with Quality Materials that Meet Your Budget
John's Roofing realize that most people are not thinking much about their roof, but it is an integral part of your home which is an investment you value and want to protect.
We all want to make smart financial decisions and be responsible with the energy resources we have. Therefore, we will assist you in understanding how your roof can save you money through lower utility bills, federal tax credits and reduced insurance premiums.
There are many roofing materials available to construct a new roof for your home. We will work with you to determine the best materials that meet your needs and your budget while maximizing the aesthetics to make your home look the most beautiful on the block. 
John's Roofing always uses the highest quality materials for roof replacement and we offer a wide variety of products from leading manufacturers.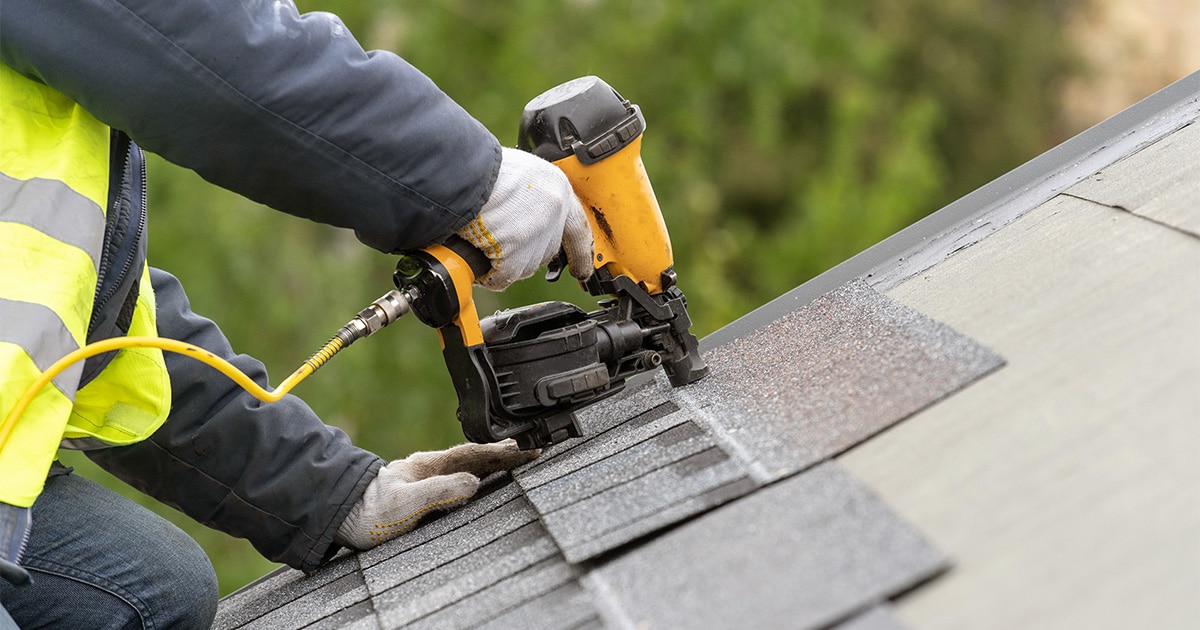 What Can John's Roofing Do to Help?
We work with you to file roof insurance claims and to handle all of the other responsibilities that may entail.
We can come into the picture and help you answer questions from the insurance company and deal with all of the other professionals who will be involved in making your home whole again.
You won't have to deal with the phone calls, emails and letters from the insurance company, other contractors, or anyone else.
All of that will be handled by John's Roofing. You just work on getting your life back together.
Once your basic needs are taken care of, John's Roofing will start assessing your roof damages. We will be able to provide a true estimate of what you have lost as a result of the accident, fire, or other destructive event.
After the wheels of the roof damage claims process are set in motion, John's Roofing will work with the professionals on your behalf and define the appropriate scope of work to put your property back together.
Remember we will be working for your interest, not the insurance company's.
Convenient Roof Financing Available
Can you afford a new roof? Most home remodeling projects, especially popular home improvements like roofing, have substantial long-term returns in areas such as increased resale value, curb appeal and lower energy costs.
The problem is that these improvements often come with hefty price tags, and few homeowners have that kind of cash floating around to pay for everything up front. Financing home remodeling is the answer. It's wise to tap into the benefits of a new roof sooner rather than later.
FREE ROOFING ESTIMATE
with John's Roofing Expert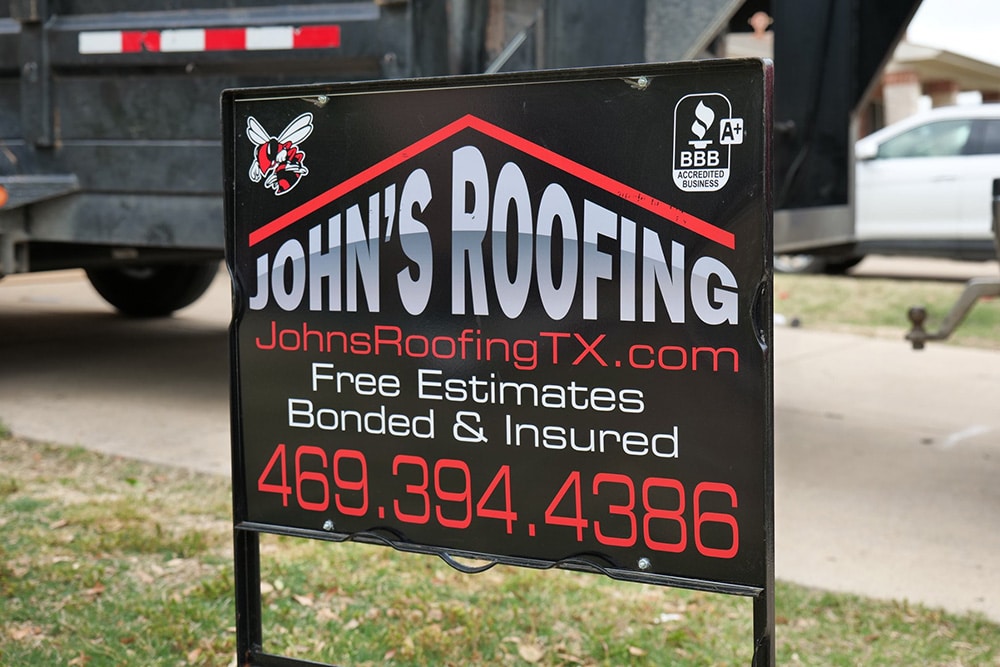 Trusted DFW Residential Roof Repair
Since we are a locally owned and operated roof repair contractor in Rockwall, TX, we're trained and experienced at recognizing telltale signs caused by Texas weather.
Whether you're dealing with a simple leak or full-blown roofing emergency, we can help!
At John's Roofing, we keep you up to date every step of the way, so you can be sure that we'll install your new roof or gutters the right way the first time – on time and within your budget.