Since you rely on your roof to protect what you treasure most, you need a reliable roofing contractor, and roof repair service crew dedicated to providing the best quality work possible. Whether it's the roof of your home or business, our contractors at John's Roofing are highly experienced and have all the tools required to make needed roof repairs.
Roof Repair That Lasts
Using only premium materials, you can count on us to make repairs that'll last. We are skilled professionals, no project is too large or complicated. We're proud to consider our clients family, and we offer a variety of benefits, including:
Flexible hours that work with your schedule
Prompt response and arrival times
Fast project turnaround
Written estimates so that you know the cost before we start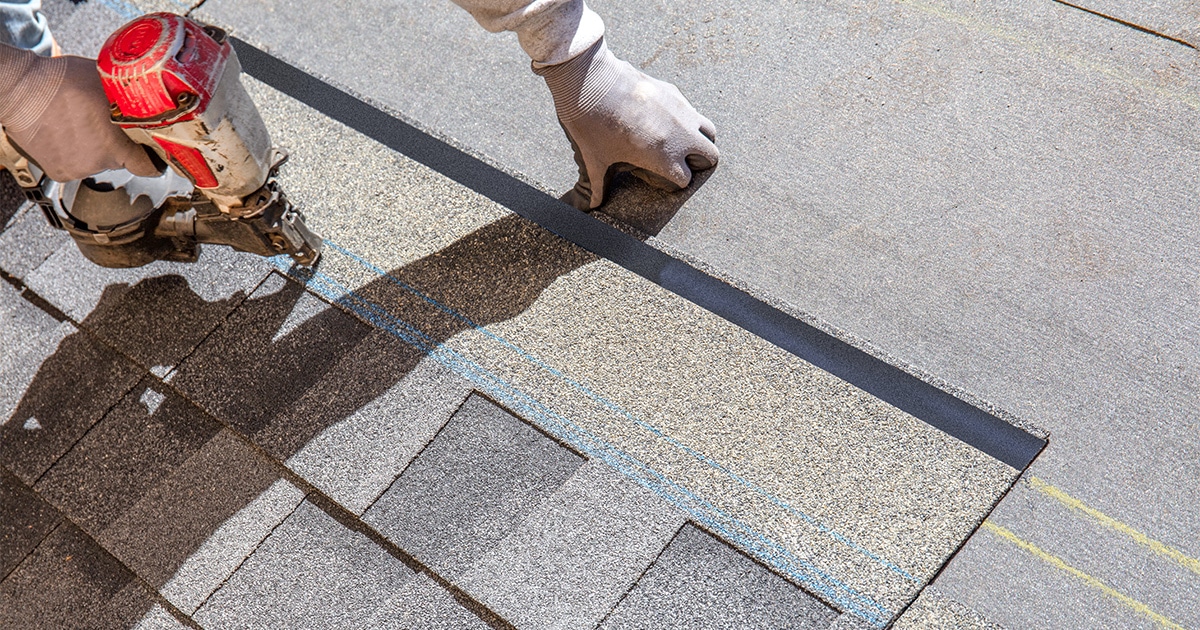 Expert Emergency Roof Repair
You've had your roof professionally installed. You've scheduled regular roofing maintenance. Unfortunately, roofing emergencies sometimes occur. No roof is 100% immune to intense winds, heavy rain, tornadoes, or hurricanes. In that event, John's Roofing provides 24/7 emergency roofing services including storm damage repair in Dallas, TX!
Our skilled, experienced roofing experts will arrive swiftly at your location to assess the damage and work directly with your insurance adjuster. When you decide to hire us for storm damage repair, you can expect a hassle-free, fast, economical, and convenient experience from start to finish.
Emergency Roof Leak Repair
A roofing leak may occur at any moment. It takes one strong gust of wind during an intense storm to remove a bunch of shingles. From there, water from rainfall will seep into your home. You need immediate results. There's no waiting for the situation to rectify itself.
John's Roofing offers 24/7 emergency roof leak repair. We'll send an experienced team straight to your doorstep to handle the leak. We're available right now. If the storm is too severe, we can provide a temporary resolution until quality repairs can take place!
Why Choose Us
John's Roofing is the top choice for local roofing emergencies & storm damage repair. We are certified and experienced in handling roofing repairs of any scope. Whether you're dealing with a simple leak or a full-blown roofing emergency, we can help!
We offer free roof inspections to check that your roof is in good working order and that there is no wind or hail damage.
Now Is The Time To Request A Free Inspection!
Contact John's Roofing At (469) 394-4386.
The team at John's Roofing has over 20 years of experience in the roofing industry. We ensure quality installation with every job we take on. We offer both commercial and residential roofing services. Call (469) 394-4386, or submit our online form for a free estimate today.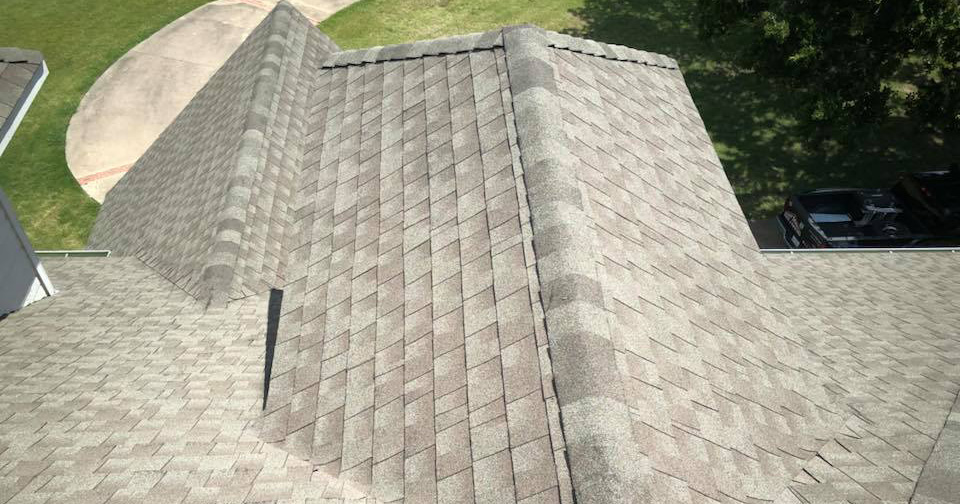 Roof Repairs in Dallas-Fort Worth
If your roof is damaged, it's in your best interest to address its problems immediately. Roof issues never get better on their own – but they can become exponentially worse, even in a short time. If your roof is leaking, it's an emergency; you can't wait before calling a professional.
When your roof is damaged, whether it's in your house or in a commercial building, it can't provide your space with the protection it needs. The roof is your home or building's first line of defense against the elements; it keeps out rain, pests, wind and other undesirables, and it helps your space maintain a constant temperature inside.
You need to work with a professional roof repair company you can trust. You need John's Roofing.
How Do You Know if You Need Roof Repairs
If it's been more than a year since your last professional roof inspection, it's time to schedule an appointment with a local professional. We offer free roof inspections, and we'll send an expert to your home or business to evaluate your roof's condition.
You should have your roof inspected:
At least once a year
After a severe storm (including hailstorms and windstorms)
If you notice visible signs of damage indoors or outdoors
You can do a visual inspection of your roof from the ground. You may need roof repairs if you notice:
Water stains on ceilings or walls inside
Blistering or peeling paint inside or outside
A visible leak that's actively dripping
Moisture in the attic or space beneath the roof
Mold growth
Curled, cracked or broken shingles, tiles or stones
Shingles that have a "bald" appearance because they're missing granules
Damage or deterioration around fascia or soffits
Decay, cracked or missing wood around fascia or soffits
Shingle granules in your gutter or in the runoff from your downspout
Damaged gutters
Ice dams on your roof
You may also need repairs if your roof is more than 20 years old. Most roofing materials are designed to last between 20 and 30 years, and as a roof ages, it can deteriorate. You may not notice the deterioration from the ground, but a highly trained roof inspector will be able to spot it during a routine inspection.
Residential Roof Repair in Dallas-Fort Worth
When a roof becomes damaged, it's no longer able to provide the protection it once did. Although most roofing materials are designed to last between 20 and 30 years – and some last much longer, such as slate tiles, which can last for several decades – not all materials are as sturdy as they should be. In some cases, shoddy workmanship during the initial installation of the roof compromises its integrity.
The bottom line is that if you suspect your roof is damaged, worn, too old to function properly or has been built improperly, you should get a professional roof inspector to look at it.
Your inspector can let you know what types of repairs it needs, how long it's likely to last in its current condition, and even whether you're close to needing a complete roof replacement.

Commercial Roof Repair Signs
If it's been more than a year since your last professional roof inspection, it's time to schedule an appointment with a local professional. We offer free roof inspections, and we'll send an expert to your home or business to evaluate your roof's condition.
Clogged roof drains.
Clogged roof drains can signal huge problems, so if you don't see water coming from your gutters and downspouts the next time it rains, you probably need to call a professional for help. When roof drains are clogged, water can pool on the roof – and standing water can degrade your roofing materials and compress the insulation beneath.
Open seams on the sealing material on your roof.
The seams on your roof are designed to keep water out, but if they fail, there's an instant path for water to make its way into your building. Even a small opening in a seam can grow quickly (and even in relatively fair weather), which means you need to handle the issue immediately to prevent extensive water damage.
Excessive energy bills.
If your commercial roof loses its reflectivity, your building's cooling system has to work harder to maintain stable indoor temperatures. When that happens, your energy bills will go up. A properly working roof can save you hundreds of dollars in energy costs, regardless of season, so if you notice a spike in what you're paying each month, you should have your roof inspected by a professional.
Moisture problems within the building.
A roof on a commercial building (or a residential one) needs to be completely water-tight to prevent extensive damage. Water damage contributes to mold growth, wood rot and a variety of other problems, including pest infestations. If you notice an increase in moisture within your building, your roof could be leaking – and roof leaks never get better on their own. They can spiral out of control quickly, leaving you to pay for extensive repairs.
A sagging appearance.
If your roof appears to be sagging, it's a signal that you may have a broken or damaged roof deck joist. That's fairly common with water incursion and when water pools on top of a roof because of clogged drains, and it needs to be addressed immediately. The roof could collapse, harming workers and customers, damaging your inventory, and compromising the structural integrity of the entire building
How Much Does Roof Repair Cost?
Most common, minor roof repairs cost between $150 and $400. However, there are several factors that go into that cost – including the types of roofing materials you're using and how long the damage will take to repair.
It's tough to say how much your roof repair will cost. If you simply need to replace a few shingles, you'll pay less than you would if a tree branch impaled a large section of your genuine slate roof tiles, for example. Your best bet is to get a free roof inspection done by a professional you trust; your roof inspector will provide you with a quote on the spot.
The good news is that if you make minor repairs as necessary, you can prolong the life of your roof. A roof replacement is always more expensive than repairs are, which means you'll save money with proper maintenance and care. If your roof repairs will cost you more than it would cost to install a completely new roof, your inspector will let you know and work with you to find a budget-friendly solution.