John's Roofing recognizes your home is one of your most valuable possessions. As a result, we make it our top priority to preserve it and put you first as our customer. John's Roofing works with all insurance providers. When it comes to the insurance claim process, our project managers are professionals in dealing with insurance adjusters.
We'll assess storm damage, help you file a roof insurance claim, and set up a meeting with your insurance adjuster. Our objective is to make this procedure as simple and painless for you as practically possible.
What Does Insurance Cover When It Comes to Roof Insurance Claims?
Roof repairs or replacements may be covered by your insurance company, and you can usually find information about roof insurance coverage in the fine print of your policy. Although each insurance company is different, John's Roofing will gladly assist you in filing a roof insurance claim.
Many insurance providers will cover roof-related claims such as:
"Acts of God," which are happenings that are beyond the control of humans.
Objects that fall
Fire
Hail
Strikes of lightning
Vandalism
Wind
It is possible your insurance provider may refuse to cover your roof insurance claim if your roof is old or if you haven't properly maintained it.
Similarly, if your policy has windstorm or hail exclusions, insurance companies are unlikely to pay intentional or unintentional damage.
You should study your policy carefully to understand what your insurance provider will and will not cover.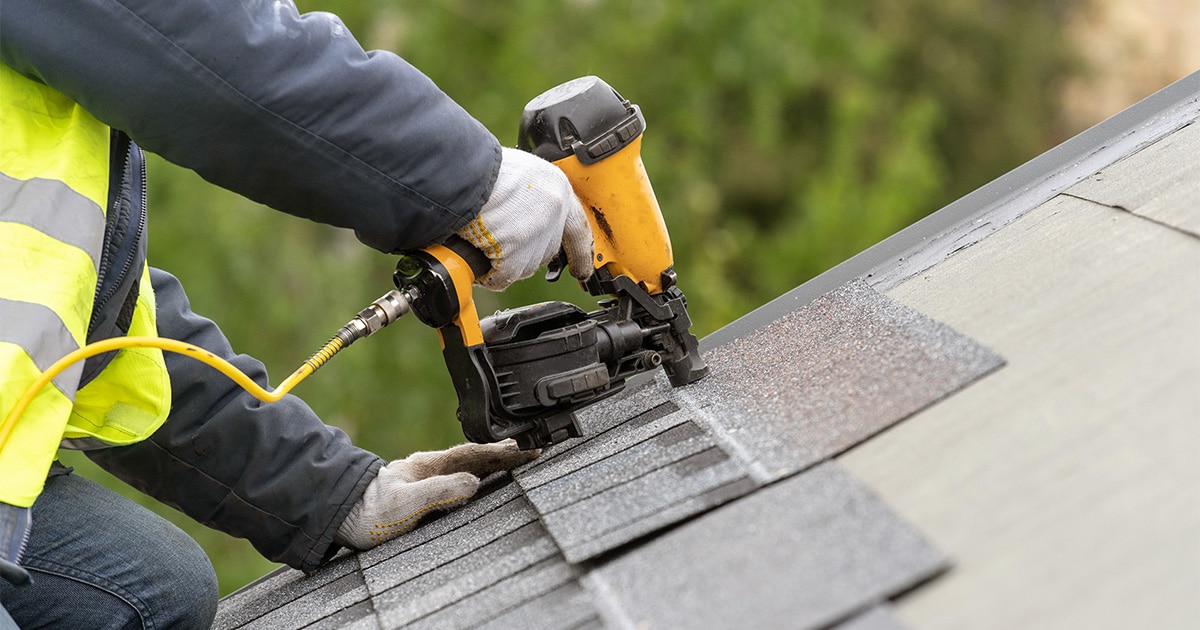 Is Roof Leakage Covered by Homeowners Insurance?
Roof leaks may be covered by homeowners' insurance, but only if they are caused by a covered danger. Because every insurance coverage is different, you should double-check with your provider. If your homeowner's insurance policy covers roof leaks, your insurer will cover the cost of the repairs.
You should be aware, however, that most homeowner's insurance policies do not cover damage caused by neglect or normal wear and tear.
How to Get Insurance to Pay for a New Roof
Your insurance carrier may cover the cost of a completely new roof. However, proving that your roof was seriously damaged by something covered in your policy is the only way to persuade your insurance carrier to replace it (or, rather, to pay for an entirely new roof).
The damage must be so serious that repairing your roof isn't an option – or that replacing it would be more cost effective.
To get your insurance provider to approve a roofing claim, we'll need to help you do the following:
Take meticulous notes on the damage. Your roof inspector will take multiple images, including photos of the damage that occurred (such as a fallen tree). Before you do any interim roof repairs, such as putting up a tarp to protect your things, you should try to capture these images.
Contact your insurance carrier right away. You should notify your insurer of the damage to your roof and describe the extent of the damage (to the best of your knowledge). You should also establish whether the damage is covered and how long you have to file a roof insurance claim with the person on the phone. You should also submit a police report before contacting your insurance carrier if your roof damage was caused by vandalism or other criminal conduct.
Fill out the necessary documentation to begin your claim. The forms you'll need to file a claim will be provided by your insurance. The insurance provider can begin the claims process as soon as your documentation is filed.
Keep your receipts safe. Make sure you collect receipts for any repairs you have done to your home. You'll have to submit them to your insurance provider, who may pay you. Wait until you've spoken with your insurance company before having professional repairs done; your insurer may have a list of approved contractors, or they may need to speak with the company you've selected to deal with before approving repairs. Also, keep receipts if you have to stay in a hotel because your home is uninhabitable; your insurance company may compensate you.
Expect an insurance adjuster to pay you a visit. An adjuster — a certified specialist who will inspect the damage to your roof – may be dispatched by your insurance provider. The adjuster will photograph the damage, the cause of the damage (if known), and the area surrounding your home. The insurance adjuster's visit is intended to identify the extent of the damage as well as the estimated cost of repairing or replacing the roof.
What Is the Procedure for Working With John's Roofing?
For the most part, it's advisable to file a roof insurance claim with the help of an expert roofing firm. When you work with John's Roofing, you'll go through the following six steps:
Inspecting the roof
Submitting a roof insurance claim
Securing an appointment with an insurance adjuster
Examining and signing the contract
Reconsidering the roofing claim (if necessary)
Roof replacement or repair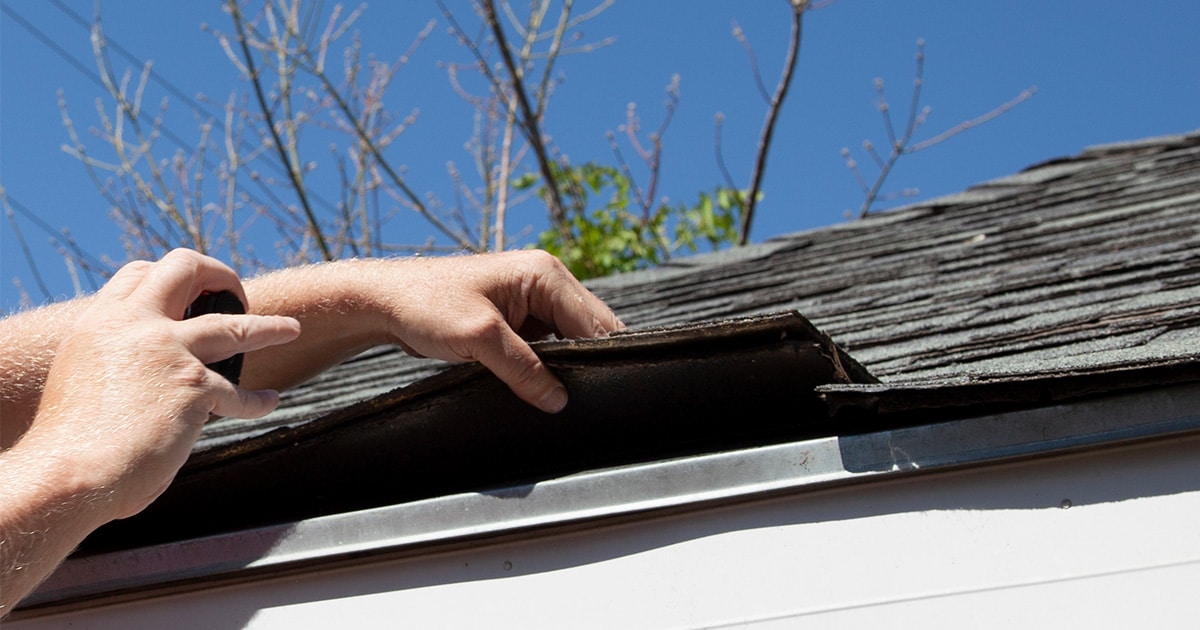 Inspection of the Roof
Your roof will be inspected for damage by a trained John's Roofing manager.
Your inspector will examine your roof from the outside in as well as the inside, looking for leaks that need to be fixed right away, potential danger areas, structural issues, and a variety of other issues.
Creating a Claim
To report a new claim, your personal project manager will contact the insurance company with you. If you have any queries about your roof, your manager will be able to provide you with the answers you require. He or she can also assist you in explaining the amount of the damage to your roof to the insurance company.
Meeting with the Claims Adjuster
An adjuster from your insurance company will visit your home to confirm the damage. Your John's Roofing manager will be on hand to represent you correctly. Our goal is to work with the adjuster to ensure that the insurance claim covers all damages.
Examining and signing the contract
After you receive your insurance documentation, your project manager will go over it with you to make sure everything is correct and to agree on the work that needs to be done. If there are any differences, your project manager will work with you and your insurance carrier to resolve them. Your insurance company should, in theory, cover all of the damage to your roof.
Roofing Insurance Claim Revisions (if Necessary)
All line items on the Insurance Statement of Loss documentation will be reviewed by John's Roofing. John's Roofing will send extra invoices to the insurance company for payment for repairs necessary to offer you with the highest quality product throughout the process.
After a Roofing Insurance Claim, Should You Repair or Replace Your Roof?
Your John's Roofing manager will work with you to plan the installation of your new roof, as well as complete all work on the property loss worksheet for the amount your insurance company authorizes.
We are committed to providing outstanding customer service, and this procedure allows you to sit back, relax, and leave the work to our pros.
Roof Damage Caused by a Storm
Although it's not always simple to identify if your roof has been damaged after a storm – let alone whether you should call your insurance provider and make a claim — you might be able to see some damage from the ground.
However, the easiest approach to find out if your roof has been damaged is to contact John's Roofing after a storm and request an inspection. After wind, rain, hail, snow, or any other potentially damaging adverse weather, we'll be pleased to evaluate your roof.
Inspect your roof from the ground to look for the following:
Shingles that are missing, fractured, or cracked. You should get a professional roof check done if you notice any problems with your shingles, even if something just doesn't appear right.
Shingles with visible "bald areas" Shingles are protected from the elements by a thin layer of granules (and help them shed water). If you notice bald places on your shingles, it's possible that the granules have fallen loose, and the shingles will need to be replaced.
There's a lot of loose material on your roof. If you notice tree branches or other debris on your roof, have it inspected by a professional to ensure there is no impact damage.
Leaks that are visible. If your roof is leaking, you should get professional help. Roof leaks never get better with time, and even a small leak can cause your roof to deteriorate rapidly. If a leak is severe enough, it might jeopardize the structural integrity of your home.
Even if you don't see any damage, it's a good idea to get your roof inspected by a professional after a storm. You'll be notified of any potential damage and will be able to make repairs before things get out of hand. You can usually put off a complete roof replacement if you maintain your roof and make modest repairs as needed (and save yourself some money by doing so).