Contact John's Roofing today for exceptional roofing services in DFW & Rockwall – both Residential & Commercial.
FREE ROOFING ESTIMATE
with John's Roofing Expert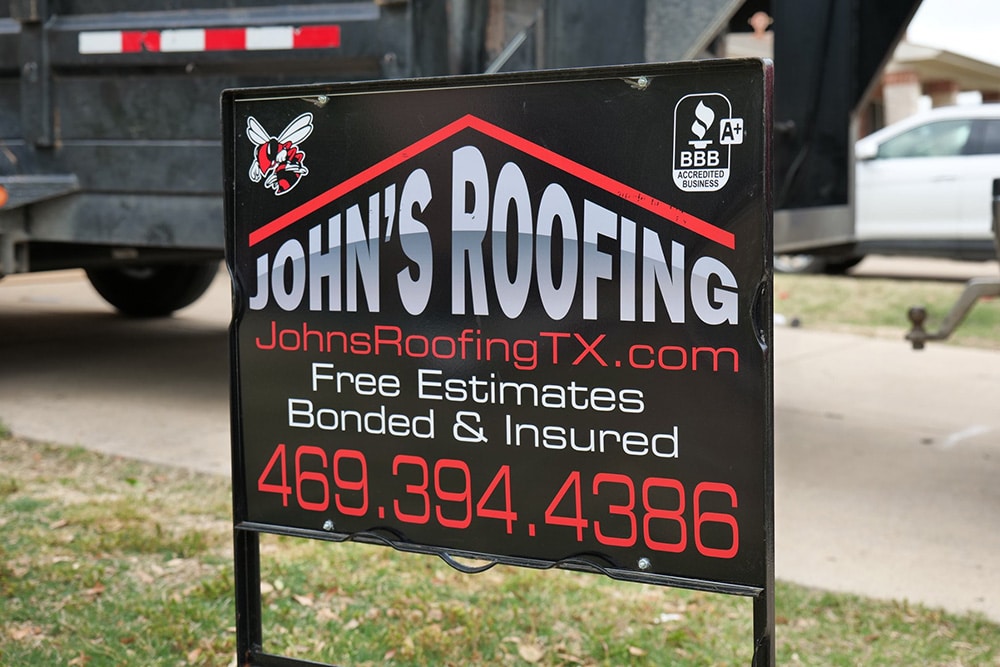 Trusted DFW Residential Roof Repair
Since we are a locally owned and operated roof repair contractor in Rockwall, TX, we're trained and experienced at recognizing telltale signs caused by Texas weather.
Whether you're dealing with a simple leak or full-blown roofing emergency, we can help!
At John's Roofing, we keep you up to date every step of the way, so you can be sure that we'll install your new roof or gutters the right way the first time – on time and within your budget.
Contact JOHN'S ROOFING Today